Is it Really Free?
Buzz is a free app with an express intent to have a universal communication without the artificial walls or silos between the care providers.  We believe this is the only way to sustain high quality across the care continuum.
Even though Buzz is a free App, you can actively decide to support our efforts with a suggested donation of $2.95/user/month.  However, it is completely at your discretion and we guarantee that this offer will remain free if you so choose.  Many of our smaller provider teams are happy with this option and may never need to go beyond this level. 
So go ahead and start using Buzz.  We can't wait to see how you leverage such a powerful platform for effective care communication and coordination!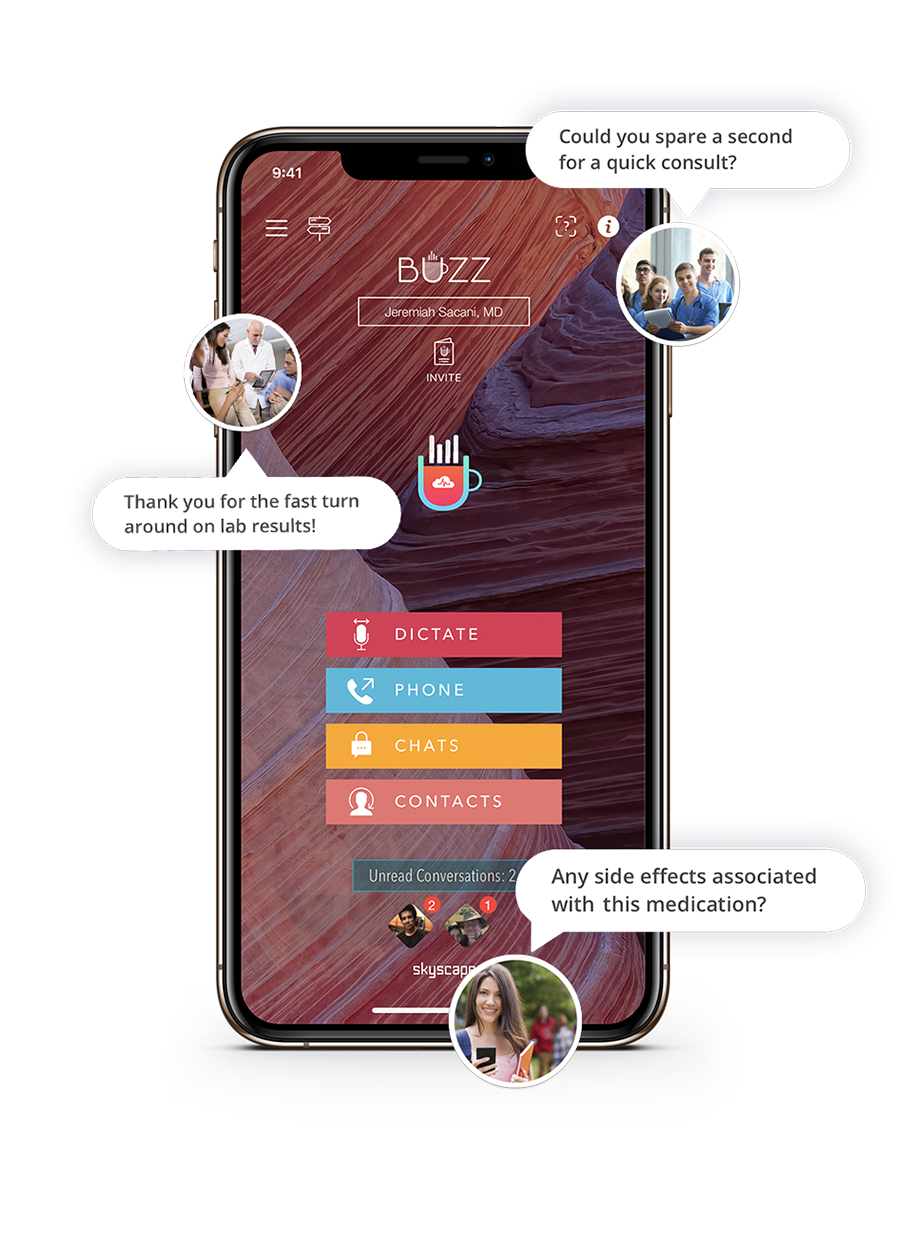 HIPAA-Compliant

Secure & Encrypted Chat

Unlimited Personal Invites

Build Your Network

Desktop + Mobile Sync

Calendar

Unlimited Groups & Conversations
HIPAA-Compliant

Secure & Encrypted Chat

Unlimited Personal Invites

Build Your Network

Desktop + Mobile Sync

Calendar

Unlimited Groups & Conversations
HIPAA-Compliant

Secure & Encrypted Chat

Unlimited Personal Invites

Build Your Network

Desktop + Mobile Sync

Calendar

Unlimited Groups & Conversations

"Nulla quis lorem ut libero malesuada feugiat. Vivamus magna justo, lacinia eget consectetur sed, convallis at tellus. Vivamus suscipit tortor eget felis porttitor volutpat. Lorem ipsum dolor sit amet"

"Nulla quis lorem ut libero malesuada feugiat. Vivamus magna justo, lacinia eget consectetur sed, convallis at tellus. Vivamus suscipit tortor eget felis porttitor volutpat. Lorem ipsum dolor sit amet"

"Nulla quis lorem ut libero malesuada feugiat. Vivamus magna justo, lacinia eget consectetur sed, convallis at tellus. Vivamus suscipit tortor eget felis porttitor volutpat. Lorem ipsum dolor sit amet"
Table Title
Subtitle goes Here
Table Title
Subtitle goes Here
All Features in the Starter

Caller ID Management

Dictation

Dedicated phone number

Video conferencing
Video Scheduling/Management
Table Title
Subtitle goes Here
This feature is included

This feature is included

This feature is included

This feature is included

This feature is not included

This feature is not included