Skyscape Users Page – Placeholder
Introducing a new means of healthcare collaboration and communication. Buzz partnering with MedXCom offers you some game changing features when facilitating patient management at the point of care.
As a MedXCom user, you can try Buzz, free for 90 days. You can also share Buzz with any of your colleagues at no cost to either party. If you like Buzz, sign up at the MedXCom discounted rate of only $9.99/provider/month.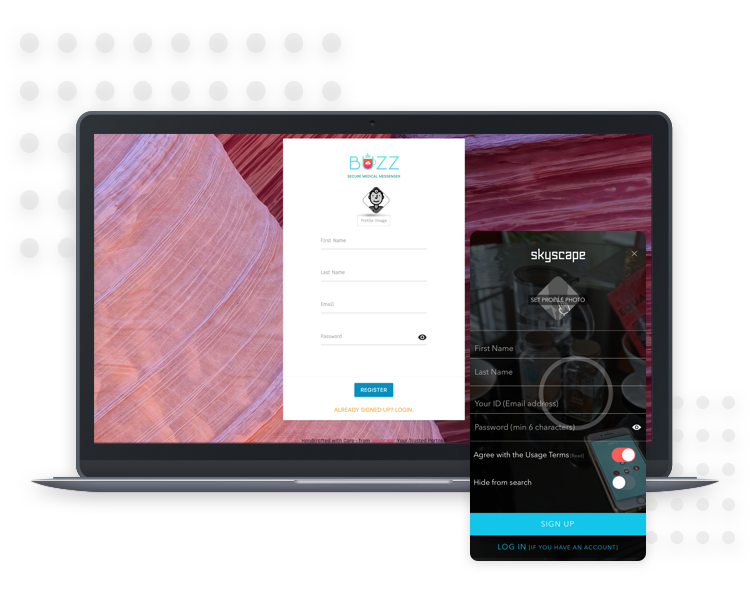 Buzz is a HIPAA-secure platform for care team collaboration and patient communication, supporting commonly used modalities like video conferencing, private calls, texts, dictation, audio/video, images and reports sharing.
Securely communicate with anyone (patient or colleague) over a smartphone/web via text, voice or video.
Give access to the extensive Skyscape Medical Knowledge Platform (similar to UpToDate).
Buzz is feature filled and blows the other HIPAA compliant messaging options out of the water. We had used Qliqsoft for many years prior to our switch and it doesn't even come close. The development team and support team are incredibly helpful and always open to pushing improvements and discussing suggestions. We look forward to a long lasting partnership with Buzz.
Home Health & Physical Therapy Team, Chicago, IL
Get in touch, or create an account